SKILLS
LIVELIHOODS
CAREERS
SEDI trains young people across rural India enabling them to secure well paid jobs in reputed companies.
Are you eager to learn, earn and support your family?
Do you want a job in your local area?
Do you want to start your own business?
It all awaits you at SEDI.
Number of
Placement
Partners
Electronics
Learn the ins and outs of the
lucrative trade of electronics.
Health
Courses for medical jobs
to help others.
Beauty &
Wellness
Become a hairdresser, makeup
artist or open your own salon
Automobile
Learn to repair two & four-
wheelers, or driving skills.
Retail
Join the booming service
sector in retail sales!
Telecom
Skills to join a call centre.
Transport &
Logistics
Skills for couriering, warehousing and packaging.
IT/ITES
Become a computer experts by enrolling for this course
Construction
Want to learn masonry?
Electrician skills? Plumbing?
Hospitality &
Tourism
Courses for jobs in hotels
or restaurants.
Capital Goods
Learn welding, fitting, fabrication
and mechanical assembly.
Security
Become an Unarmed
Security Guard.
Apparel
Learn tailoring and knitting.
With over 2700 placement partners, you're sure to find your dream job at SEDI. Let us help guide you into a job or business that is the best fit for you.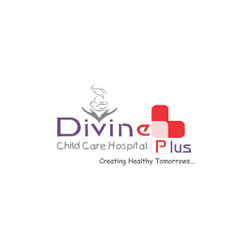 FINANCIAL
SUPPORT
Affordable Courses with Government Subsidies
JOB
PLACEMENT
Get a job with one of our many placement partners
START YOUR
OWN BUSINESS
Support & guidance to start your own
EXPERIENCED
FACULTY
SEDI faculty are
highly trained
INDUSTRY
EXPERTS
Guest lectures from Industry Experts
ON THE JOB
TRAINING
Industrial Exposure Visits to give you
real experiences
CAREER
COUNSELLING
Career Guidance from experts to help you on your path
COMPUTER
TRAINING
Upgrade your
computer skills
PERSONALITY
DEVELOPMENT
Learn soft-skills
to 'get the edge'
Trade:
Retail Sales Associate
Monthly Income:
Rs. 14,000
Trade:
Retail Sales Associate
Monthly Income:
Rs. 14,500
Trade:
General Duty Asst.
Monthly Income:
Rs. 14,000
Company:
Ramaiah Hospital
Trade:
Retail Sales Associate
Monthly Income:
Rs. 17,700
Trade:
Retail Sales Associate
Monthly Income:
Rs. 12,000
Company:
Vishal Mega Mart
Monthly Income:
Rs. 10,000
Trade:
Sewing Machine Operator
Monthly Income:
Rs. 9,000
Company:
Suneja Fashion Fabrics
Trade:
General Duty Assistant
Monthly Income:
Rs. 8,000
Company:
Little Wings Children's Hospital
Trade:
Business Correspondent and Business Facilitator
Monthly Income:
Rs. 7,000
Trade:
General Duty Assistant
Monthly Income:
Rs. 23,000
Company:
Sanjivani Super Speciality Hospital
Trade:
Assembly Operator RAC
Monthly Income:
Rs. 35,000
Company:
Pramukh Swami Enterprise
Monthly Income:
Rs. 16,000
Monthly Income:
Rs. 12,000
Monthly Income:
Rs. 15,000
Monthly Income:
Rs. 9,000
Company:
Lemon's & Care Hospitality Service
Monthly Income:
Rs. 7,500
Trade:
Assistant Electrician
Monthly Income:
Rs. 15,000
Trade:
Sewing Machine Operator
Monthly Income:
Rs. 15,000
Ms. Ashiya Qureshi & Ms. Pooja Devi
Monthly Income:
Rs 25,000 each
Monthly Income:
Rs. 18,000
Trade:
Electrician, 2013-14
Monthly Income:
Rs. 35,000
Company:
Design Line LLC, Dubai
Trade:
Electrician, 2013-14
Monthly Income:
Rs. 30,000
Company:
Zublin Int. LLC, Qatar